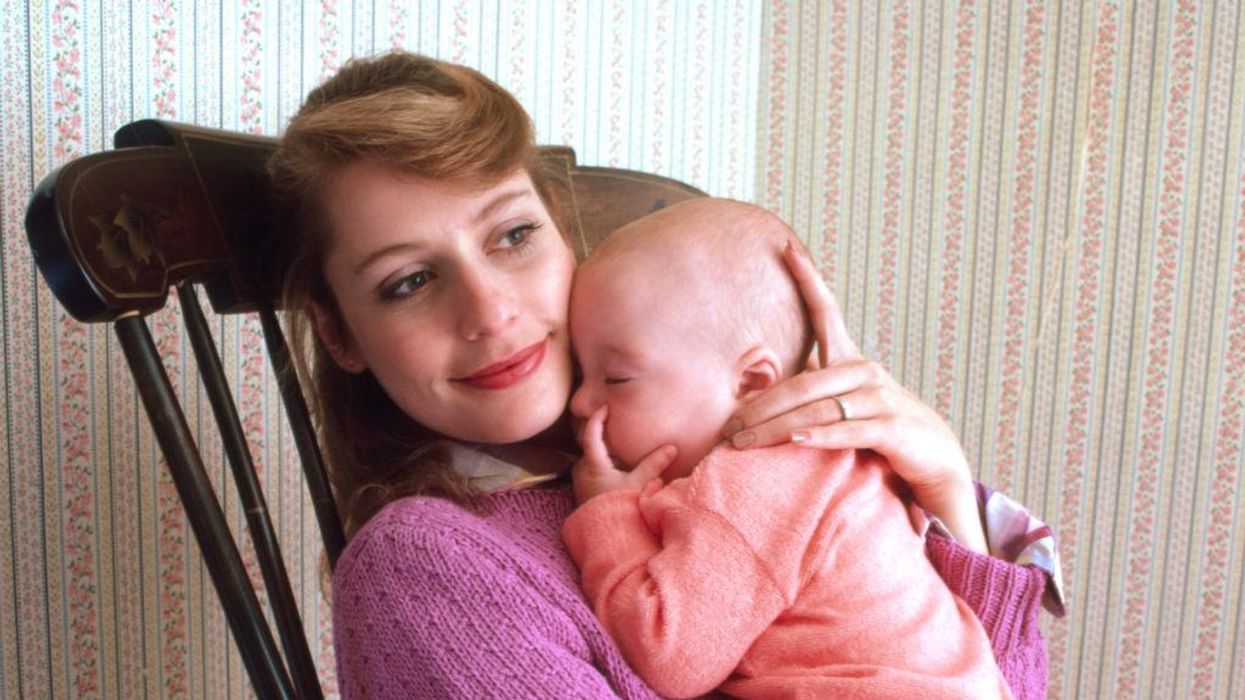 On August 5, Indiana's Republican Gov. Eric Holcolmb signed both the Senate Enrolled Act 1 and Act into law. SEA 1 bans abortion in the state, barring exceptional cases. SEA 2 established the "Hoosier Family First Fund," which allots $45 million to support mothers and families. The former goes into effect on September 15 and the latter went into effect upon passage.
The Christian Post noted that the passage of SEA 2 addresses past criticism pointed at pro-life politicians "for not doing enough to support women and their children after they give birth," as well as the economic reason often provided as justification for killing an unborn baby.
The $45 million is specifically designated to:
"support the health of pregnant women, postpartum mothers, and infants";
"support pregnancy planning, including addressing barriers to long acting reversible contraception";
"support the needs of families with children less than four (4) years of age who are low income or lack access to resources";
"increase the number of families served under the Child Care Development Fund";
"support Indiana's foster families and adoptive families";
"support funding for newborn safety devices"; and
"provide funding to providers of maternal support services and services to help pregnant women and their families bring their pregnancy to term."
The bill also provides a sales tax exemption for children's diapers.
The $45 million is part of a larger $87 million carved out for "dedicated spending, flexible spending and tax benefits to support expectant mothers and their families and to ease the financial obligations affiliated with adoption."
Indiana's Republican Senate President Pro Tem Rodric Bray said that this legislation constitutes "an enormous step forward in protecting unborn lives in our state while ensuring we provide the resources our new and expectant mothers may need."
State Sen. Sue Glick, co-author of SEA 1, suggested that the aim of these bills is to ensure that "more babies have the right to life" and to provide "women with the support they need before, during and after their pregnancy."
While SEA 2 received bipartisan support (93-7 in the Indiana House of Representatives and 56-1 in the State Senate), SEA Act 1 was far more contentious (62-38 in the House and 28-19 in the Senate).
SEA 1 prohibits all abortions with the following three exceptions: in the instances where, based on reasonable medical judgment, "the abortion is necessary to prevent any serious health risk to the pregnant woman or to save the pregnant woman's life"; when the baby is diagnosed with a "lethal fetal anomaly" (i.e. the baby would otherwise die within three months of birth); and in instances where the mother was the victim of either rape or incest.
The new law also requires that any health care provider who kills a baby in the womb must do so in a hospital or outpatient center — abortion clinics are no longer permitted — and report the reason for having done so. Again, only the under the three exceptions above would such a procedure be considered lawful.
The so-called "morning after" abortifacient and other forms of birth control are not affected by this legislation. The treatment of miscarriages, ectopic pregnancies, and in-vitro fertilization procedures will similarly be unaffected.
After SEA Act 1 was passed, Eli Lilly and Co. — one of the state's biggest employers with over 10,400 employees at its Indianapolis headquarters — threatened to "plan for more employment growth outside our home state."
\u201cEli Lilly and Co.\u2014among Indiana\u2019s largest employers\u2014on the state\u2019s new near-total abortion ban: \u201cGiven this new law, we will be forced to plan for more employment growth outside our home state.\u201d\u201d

— Adam Wren (@Adam Wren)
1659789033
On Monday, Gov. J.B. Pritzker in neighboring Illinois indicated to Indiana businesses upset by the pro-life law (such as Eli Lilly and the 250 businesses that noted their opposition to the law) that his state is an "oasis" for abortion rights. Chicago Mayor Lori Lightfoot insinuated the same, citing SEA 1 as constituting a "tremendous opportunity" to bring over companies "that don't match up" with pro-life views in Indiana.
Vice President Kamala Harris called the democratic result "shameful."
\u201cIndiana passed a near-total abortion ban yesterday. By the time a woman realizes she's pregnant, she will effectively be prohibited from having access to reproductive health care. This is an absolutely shameful decision made by the Indiana legislature and governor.\u201d

— Vice President Kamala Harris (@Vice President Kamala Harris)
1659802758
This content was originally published here.