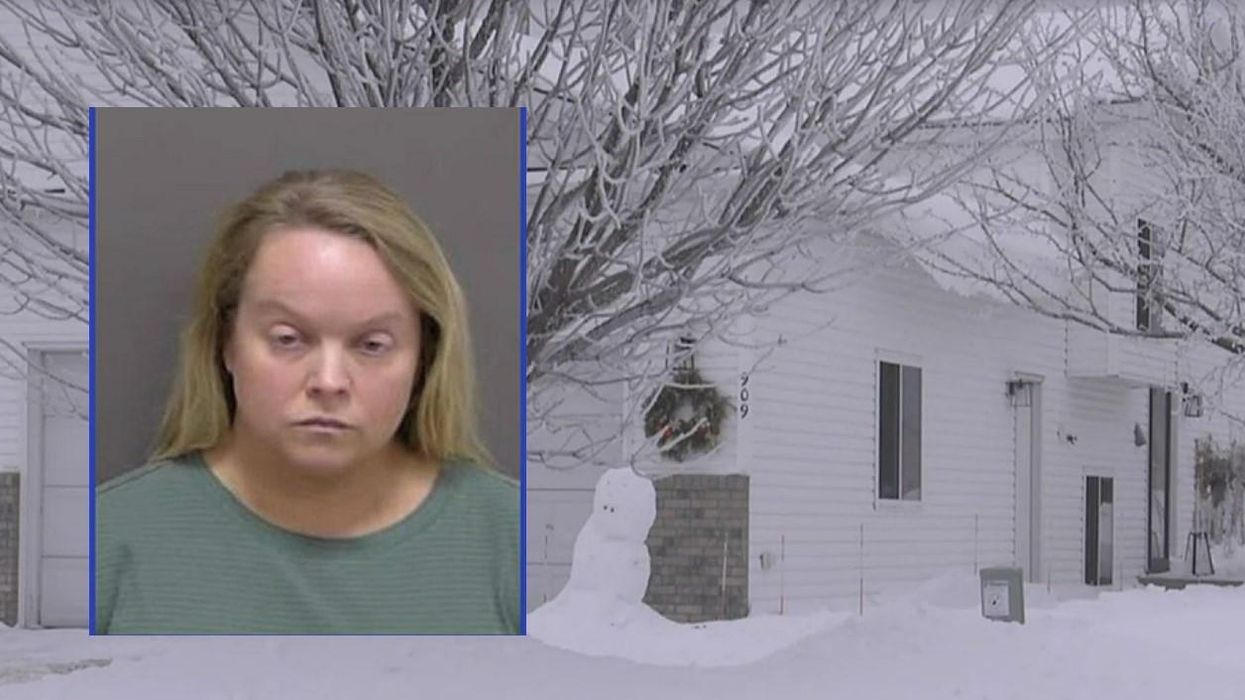 A day-care owner in West Fargo, North Dakota, has been charged with nine felony counts after parents and a local physician said that young children left in her care had injuries consistent with physical abuse and neglect.
The case against Miranda Sorlie, 42, actually began back in May as an investigation into whether she was illegally selling the breast milk of other women from her day-care center, which she ran out of her home. Those accusations were determined to be unsubstantiated.
However, at that time, parents also began to complain that they had discovered unexplained cuts and bruises on their children after they picked them up from Sorlie's home. One father claimed that his 1-year-old son had cuts on his ear, scalp, arms, and feet. When questioned, Sorlie told him she was unaware of the injuries and suggested that they might be "self-inflicted," according to reports.
Another family indicated that their young daughter had worn the same soiled diaper all day and that she had bruises on her neck and back. Yet a third family complained that when they arrived to pick their child up, Sorlie refused to open the door. The family eventually resorted to calling the police to arbitrate the situation. When they arrived, Sorlie allegedly told them that she and the children had been napping and did not hear the knocking.
Police had made contact with Sorlie after a Cass County social worker attempted to discuss the unexplained injuries with her, but Sorlie supposedly refused to open the door then as well. Police say she had agreed to speak with them about the injuries on May 11, but the day before, she called and canceled their meeting, claiming she felt uncomfortable "being quizzed in her own home," Law & Crime reported. After that, Sorlie did not respond to police attempts to contact her, they said.
Court documents indicate that local child abuse specialist Dr. Jada Ingalls of Sanford Hospital examined each of the children left in Sorlie's care and determined that "each child" exhibited verifiable marks of "physical abuse and neglect." Ingalls claimed that one particular girl was "failing to thrive while they attended Sorlie's daycare" because of malnourishment. Once the girl was removed from Sorlie's care, she began growing as normal, Ingalls asserted.
On Monday, Sorlie was arrested by West Fargo Police with the assistance of the U.S. Marshals Service High Plains Fugitive Task Force, though why a federal agency was involved is unclear. Sorlie was charged with three felony counts of child abuse, as well as six felony counts of child neglect.
Prosecutors are focusing on four alleged victims, all under the age of 2. They say that those kids were victimized at various times between January 2020 and May 2022.
"Everybody that's been around children, that's raised children recognizes that things happen at times," Cass County Assistant State's Attorney Ryan Younggren said. "But then when things keep happening and they happen also to others, then you have to stand up and take a look and see, 'Ok, is there more of a pattern here than just a couple one-off events?'"
"You can't raise a child on your own," Younggren continued. "In today's modern world, it's very difficult to do that. When we drop children off at certain places, we expect them to come back in the condition we left them or at least in an explainable way if they're not. We don't expect people to be perfect, that's for sure, but there's a responsibility that people bear, and that's really what this case is about."
Sorlie has been released after paying 10% of her $5,000 bond. She is scheduled to appear in court again on February 9. Whether her daycare center remains open is unclear.
Like Blaze News? Bypass the censors, sign up for our newsletters, and get stories like this direct to your inbox. Sign up here!
This content was originally published here.